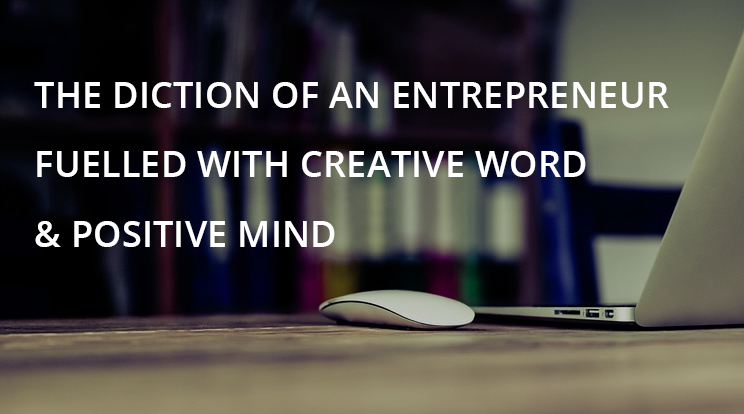 January 24th, 2018 1:31 PM
0
Here I am with a simple note to initiate a humble yet meaningful beginning. There is no doubt that we face challenges for when we start something new, however the amount of hurdles that life throws at us is only to make us strong and provide us chances to prove to the universe "nothing is impossible-it is just our thinking that makes it or breaks itâ€Â.
I am Pranav and I am a strong, positive believer of everything around especially education. I know all initiatives and beginings are simply a reason to bring to the world what we think and how we can imperatively navigate our thoughts through turbulences and create responsive strategies.
The worldly truth is that there are no shortcuts to life's objective.
My Belief:
If there is a base, there is hope , if there is an obstacle there is support , no matter how grave condition we fall into there is always the ladder of positive resolution – every circumstance offers us an opportunity to practice something original, innovative besides everything else, there is always a learning in every situation that's what I strongly believe in . If I ask myself what situation turned me to begin writing and identify myself as a initiator of Study Isle – it would have not one but innumerable reasons – trust me all positive ones.
Honestly, students worldwide are dealing with a non-stop dynamic challenging reality that is somehow affecting the ways they tend to make or conclude a decision – the race to exceed rather supersede. There are number of forces and counterforces that students face as they graduate from Middle to High School and then from High School to Senior secondary classes... Some student do not give up and emerge winner setting examples for other followers to follow and some just cannot match the pace - we at Study Isle believe every student is a star and hence we have designed our curriculum and modules to match the student's learning and understanding ability .
Some of these students seldom learn to recognize the power they possess, or what they are at this very moment or what they own or what they do because they and their parents are so focused on what happened or what is going to happen in their future that the students no longer enjoy the present moment .We all know whatever is set for future is unpredictable and not happened yet. But we can turn our ambitions into a positive output.
The strength and mind of Study Isle revolves around our academic teachers, who brings rich experience, great persona, elevated background and motivated proposition. We at Study Isle help bring out the best out of your child and develop them into a complete individual – which is what the demand of the worldly magnitude is.
Drawing attention – I am armed with the viewpoint of sharing a part of my aspirations which is teaching and my motivated educational related experiences – it seemed the only way I could initiate a beginning is now and what a different way than introducing a "in the momentâ€Â educational institute, whose main objective is to impart a round up coaching to students. We do not only prepare a strong academic foundation but an overall personality – Education is the main essence that helps me define my thoughts – I have waited a lot, presuming that the right time is yet to come and somehow this wait seemed heavy each passing day, one after another my thoughts evaporated in the busy hours of my work scheduled and I found myself absolutely tied with no time to spare -though I am an automobile Engineer by professional qualification, I had to start and in order to do so, had to somehow begin , the second thing I opted was to evaluate what was the right thing ,finally I concluded my life's learning's and summed up what was it that I was doing right and what I wasn't. This showed me the reflection of reality.
As much as I like teaching, I apprehended that I'd been spending a large part of me on various interests which I was not very keen on -what I finally concluded is to open up avenues and as well share my ideas and thoughts through an educational institute and here is what I freeze with.
Honestly I paid a lot of attention and time understanding the phenomenon and working of automobiles but at the same time my passion for education also ignited and each moment fuelled up to start the race for excellence, the engine seems to have tuned in my honest concepts and also putting a frame to express my share my thoughts. Automobile Engineering gave me a qualification and I am sure Study Isle would give me an Identity whereas blogging would give wings to my thoughts – thoughts which were locked somewhere in a dark corner of my mind and now they are in open – I have given them a platform of expression and am confident to be connected well. Everyone who was around yet I feel there is something very personal that I have put out into the universe in the hopes that I will connect with an audience and share what I feel so strongly.
Here I am an open book of thoughts - with a promise to bring the trendiest of thoughts, educational updates, motivational write ups – thoughts of miracles and what's happening around in the field of education advancement
Signing off for now but will be back soon.